6 Common Mistakes People Make When Selling Their Home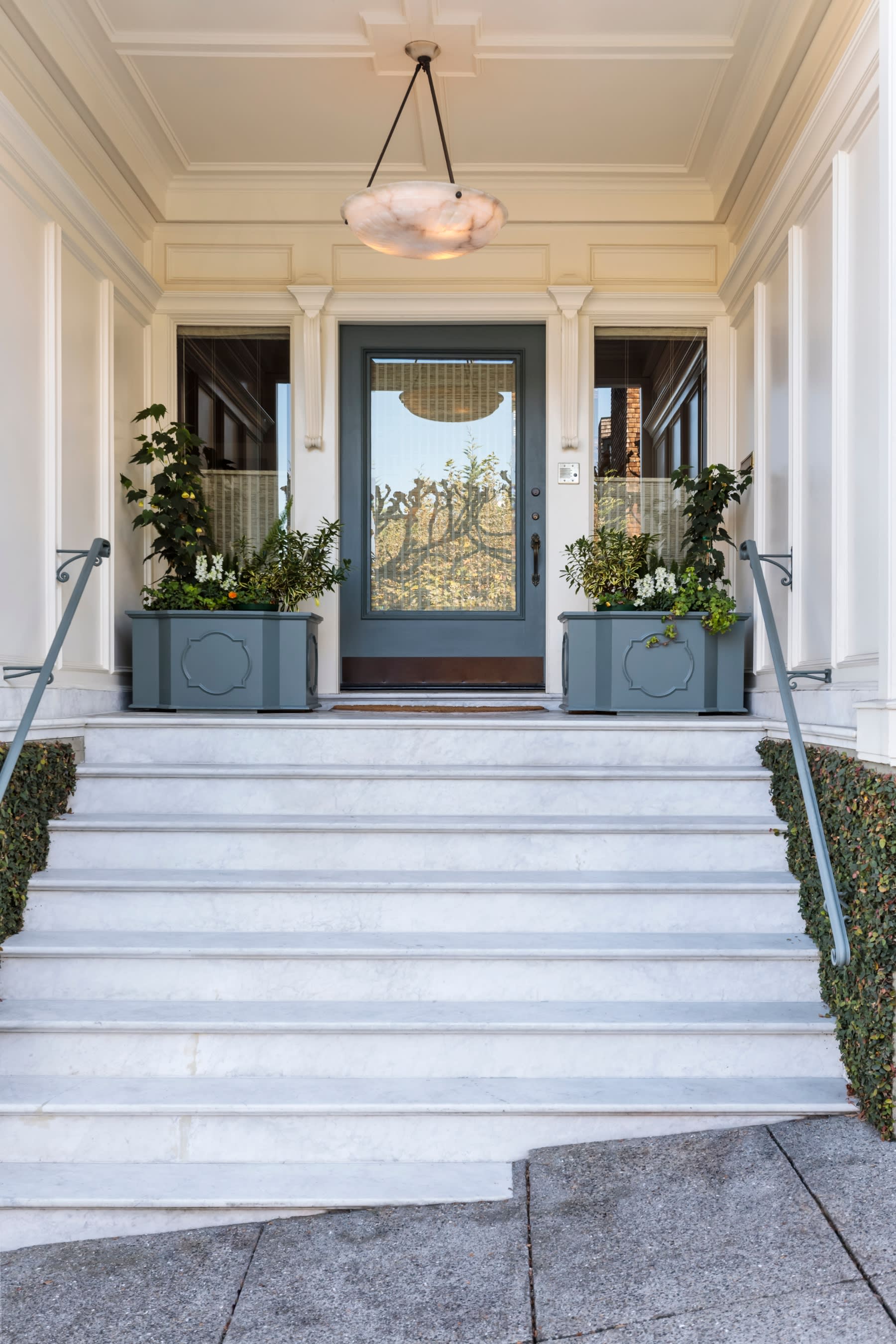 When you decide to put your house on the market, you probably want to get the best price in the shortest amount of time. Selling your home can be an emotional process, especially if you are like most homeowners and you have lived in your house for years. An experienced real estate agent can help you avoid common pitfalls like these when you list your home for sale.
Mistake #1: Not Paying Attention to Curb Appeal
Boosting the curb appeal of your home is your chance to give buyers a good first impression. Curb appeal can attract homeseekers when they search for a home like yours online or in person. If buyers see a lovely lawn, trimmed bushes and blooming flowers, they start off with a positive mindset before they even put a foot in the door.
Many sellers improve the look of their landscaping by replacing dead trees and adding shrubbery. A newly painted front door can do wonders, and large pots of colorful flowers flanking the entry is a welcoming touch.
Mistake #2: Skipping Repairs
Keep in mind that even minor flaws can raise a "red flag" to buyers who might wonder if you ignored major issues along with that leaky faucet!
It is a good idea to make minor repairs yourself or find someone to do them for you. Sellers make improvements like painting the interior, replacing worn carpet and getting a new vanity for the bathroom before they list their home for sale.
You might consider hiring a licensed home inspector so you can identify and correct problems before buyers come to see your house. Remember that the buyers are likely to hire their own home inspector before they buy. Major repairs like new plumbing, a new roof and a new furnace or air conditioning unit are expensive, so you may want to offer buyers a credit or lower the listing price. Your real estate agent can offer suggestions for handling the situation.
Mistake #3: Keeping the Clutter
Most of us are guilty of keeping at least some clutter around the house. Remember that you are moving, so donate or get rid of items you don't want to take with you. Then organize the things you do want by hiding them away in a cabinet or packing them in boxes stored neatly in the garage or basement.
Your goal is to remove unnecessary items that can become a distraction when potential buyers come to see your house in person. Remember – the fewer items you display in your home, the larger it will appear. Choose a few statement pieces for decoration and leave it at that.
Mistake #4: Displaying Personal Items
It is important to depersonalize your home when you list it for sale. The goal is for buyers to imagine themselves living there, so remove personal objects like sports memorabilia, religious items and family photos. That goes for statement wall décor and other decorative items that might not appeal to most people.
Keep the color palette neutral with soft whites, beiges and grays, even if it means repainting the walls. Not everyone will love that neon green accent wall you added to the living room or that large colorful painting you brought home from your family vacation. You want your home to appeal to the broadest number of buyers.
Mistake #5: Neglecting to Stage Your Home
The next step is to stage your home for sale. Staging a home is different than decorating. You decorate to express your personal taste, but when you stage your home, you create a visual narrative that demonstrates the "story" of what it would be like when buyers move in.
A stager can place lifestyle vignettes around the house like a recliner with an accent table holding a magazine, a beautifully set dining room table, and a cheerful child's bedroom to show off what a homebuyer's lifestyle might be like when they buy.
Mistake #6: Pricing Your Home Too High
You may love your home, but don't let fond memories of happy years lead you to a price tag that exceeds the market value. While in some markets you may want to tack on a little extra to your listing price for room to negotiate, pricing your home too high is not a good idea.
A high price tag can deter buyers, force your home to stay on the market longer than it should, and give buyers the idea they have the upper hand if you wind up reducing the price. When your house languishes on the market, it can go "stale" and you may get less than if you priced it right to begin with.
To price your home to sell, you can collect information about the local real estate market on your own, hire an appraiser or ask your real estate agent to prepare a Comparative Market Analysis (CMA). There is no charge for a CMA, and you will get a very good idea of how much similar homes sold for in the neighborhood.
Selling Your Home
When you are ready to move, our firm can help you make smart decisions about putting your house on the market. We can tell you the best time to put your home up for sale, recommend professional photographers to make your home look good online and help you price your home to sell. We can also give you important tips about presenting your home in the best possible light.
Kelli Ide offers a unique, concierge-style approach to real estate, including staging, photo styling and market preparation services exclusively for clients to give them an edge over the competition. For further information about buying or selling a home, visit kelliide.com
Need Advice on Where to Start? Call me!