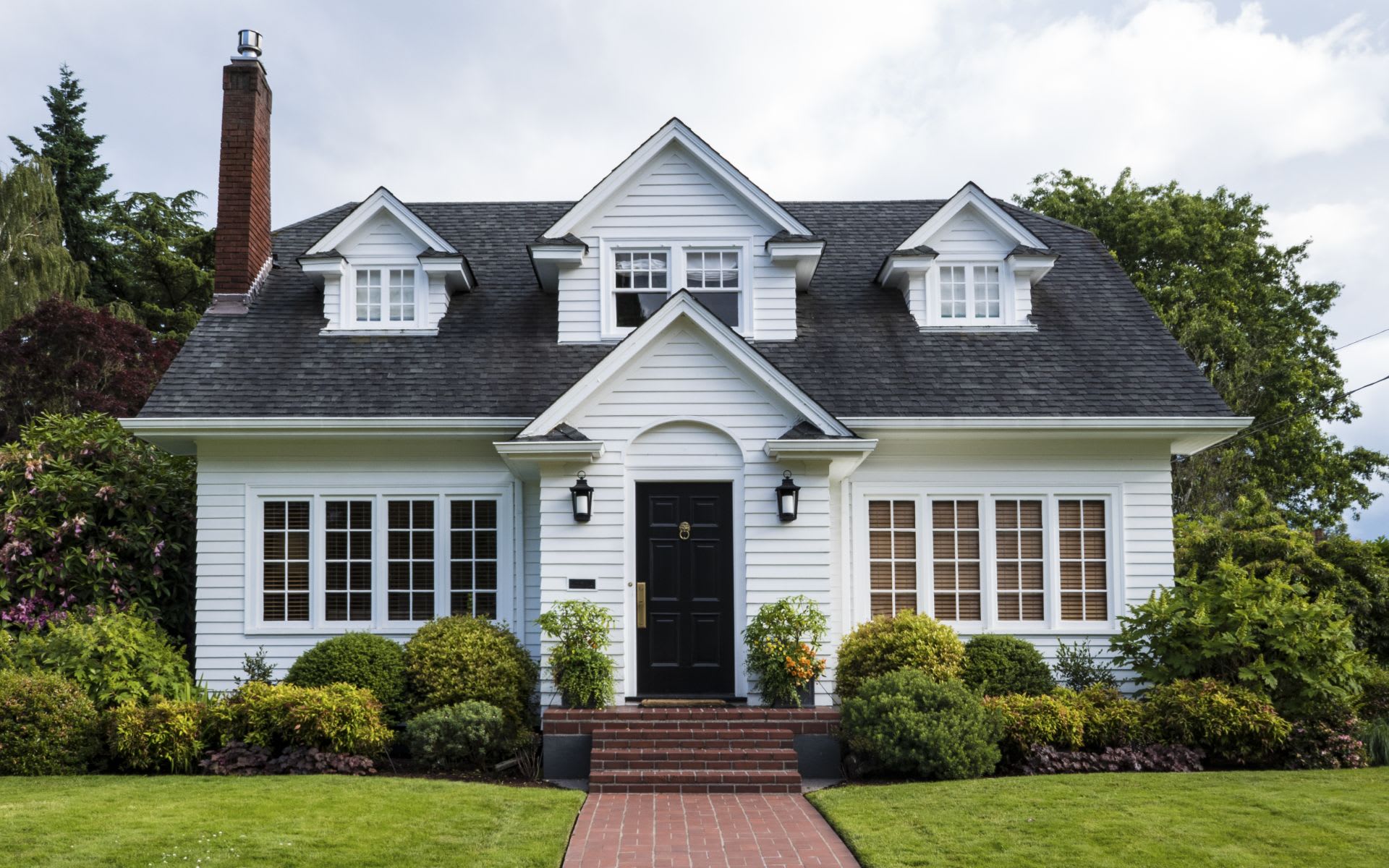 Can Real Estate Protect Against Inflation?
We have all seen the effects of inflation as prices rise at the gas station, in the supermarket and at the car dealership. In fact, we see rising prices for just about everything across the board. Price increases are tied to the inflation rate, now a whopping 8.58% compared to 4.99% last year.
This rate is higher than the long-term average of 3.25%, and much higher than the goal of 2% set by the Federal Reserve. The last time we saw that kind of increase in the Consumer Price Index, a measure of inflation, was back in 2008.
So what can we do to protect against inflation?
Federal Reserve Chairman Jerome Powell says he is committed to raising interest rates until he sees evidence that inflation rates are normalizing. But until that happens, many people are turning to real estate investment to protect against inflation. Desirable areas like Skaneateles in New York's Finger Lakes region are in demand for vacationing as well as year-around living. Properties in these areas can make great investments.
What is Inflation?
Inflation reduces the purchasing power of your dollars, whether you have $100 or $100 million. If you have an asset that increases in value by 5% yearly but inflation is running at 8%, your real return is actually -3%. Inflation boils down to supply and demand. Currently there are too many people looking for too few goods, driving prices up.
Normal inflation measured by the Consumer Price Index occurs when prices rise at a slow and steady pace. But this has not been a normal time. We are dealing with the pandemic, the Russian invasion of Ukraine and lockdowns in China that contributed to supply chain disruptions. Higher transport costs and other factors like weather have contributed to rising inflation leading to rising prices.
But there are things you can do to protect against the effects of inflation, like investing in real estate.
Real Estate, a Hedge against Inflation
Many people turn to various investments as a hedge against inflation. Hedging is part of a diversified investment portfolio to minimize losses when inflation hits and there are big swings in the stock market. Today, investing in real estate is a popular option to protect against the negative effects of inflation.
Investing in gold and other precious metals is a common way to hedge against inflation, but history shows that the price of gold does not always outperform the inflation rate and you can wind up losing money. Stocks often keep pace with inflation, but when the Fed raises interest rates the cost of borrowing money can eat into the company's profits. As many of us have seen recently, the market can tank even when inflation is high.
Real estate has become an increasingly popular way to protect your money when the economy is experiencing high inflation rates.
How Real Estate Protects Against Inflation
There are many advantages to investing in real estate as a hedge against inflation, whether you own your own home or you invest in a rental property such as a vacation home in a desirable area like the Finger Lakes.
Inflation has pushed mortgage rates up as the Federal Reserve Board raises interest rates, but keep in mind that rates are still low compared to what they have been in the past. As of the middle of June 2022, the average mortgage rate for a 30-year fixed rate mortgage was 5.81%. In the 1970's mortgage rates fluctuated between 7% and 11%, while in the 1980's they rose to a whopping 17% before falling back to 10%.
So today's nearly 6% mortgage rate does not look so terrible, comparatively speaking.
Here are some of the ways investing in real estate can protect you against the negative effects of inflation, even if home prices are higher than they once were.
When you own your own home, real estate protects you from increasing rent.
Real estate is an attractive hedge against inflation because property values tend to follow a steady upward curve. Even in 2008 when the real estate bubble burst, home prices bounced back over the next several years.
As you pay down your mortgage debt, the equity in your property increases while your fixed-rate payments remain the same.
Your equity will also increase as the price of your home rises over time.
If you are earning income from a rental property, you can raise the rent while your mortgage remains the same, giving you the opportunity to put more money in your pocket from your real estate investment.
Investing in real estate provides recurring income that may exceed inflation as the property appreciates.
Real estate investment can help you keep pace with inflation by passing some of the operating expenses to tenants. If your tenant signed a triple net lease, the tenant is responsible for all expenses related to the property. So you can be protected as inflation causes maintenance and utility fees to rise.
Investing in a multi-family property is an especially good way to protect yourself against the effects of inflation. With a multi-family property you can have the opportunity to adjust the rent yearly as you renew leases, offsetting inflation costs. The more units you own, the greater the opportunity you have.
Demand for rental units tends to increase when housing prices rise due to inflation. Increased demand makes it more likely that your rental units will not stand vacant and you will have the opportunity to begin leases at rates that are adjusted for today's market.
Making the Right Decision
If you are considering buying a year-around or vacation home in the New York's Finger Lakes region, Kelli Ide with Michael DeRosa Exchange, can help you make smart property investment decisions to protect against inflation.
Kelli Ide offers a unique, concierge-style approach to real estate, including staging, photo styling and market preparation services exclusively for clients to give them an edge over the competition. For further information about buying or selling a home, visit kelliide.com.