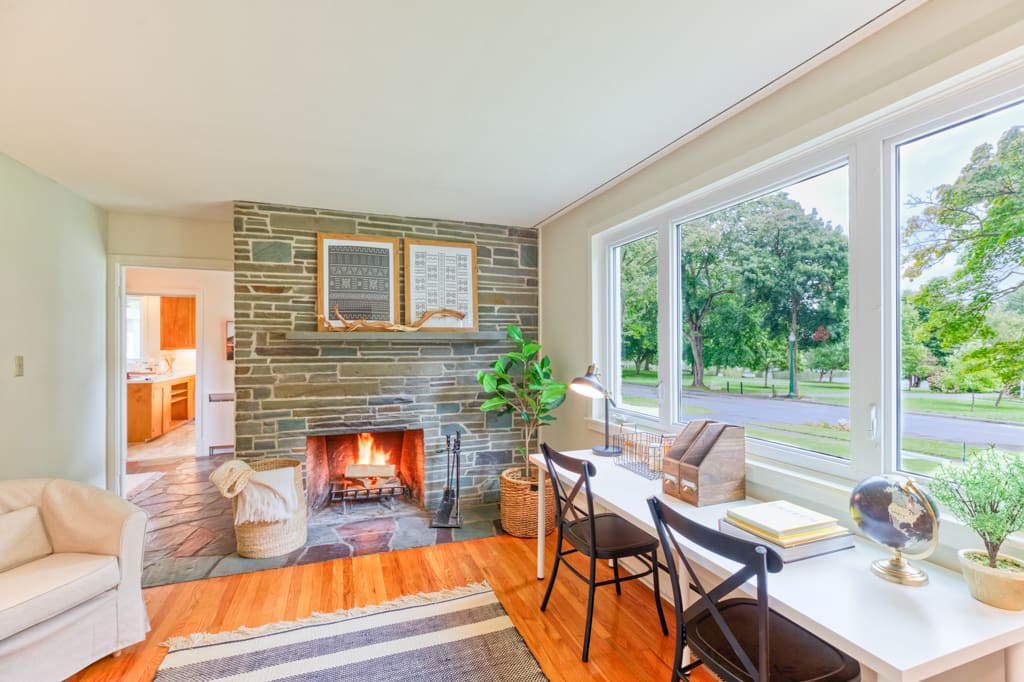 Top 3 Tips to Prepare Your Home for the Market
Selling your home can be an exciting time in your life. Maybe you are downsizing after the kids move out or transferring to another town for your job. You might be working remotely or retiring and you are moving to an area where you have always wanted to live, like New York's beautiful Finger Lakes region.
Whatever the reason for your move, you will be faced with the task of getting your home ready for sale. Here are three important tips when you want to prepare your home for the market.
Tip #1: Declutter and Depersonalize
Before you do anything else, it is important to declutter your home. Decluttering makes it easier for homebuyers to see your home's attributes without having to imagine how it looks without extra things all around.
If you are like many others, you have lived in your house for years and you may have been busy raising a family. In any case, it is very likely that you have accumulated a lot of "stuff" that you no longer need.
Tips for Decluttering
Start by following the "when in doubt, throw it out" rule. Give unwanted items away, sell them, or, as a last resort, place them in the trash. If you find it difficult to part with sentimental items that you won't have room for, take a picture of them and move on.
When you are left with the items you want to keep, store what you can in boxes neatly placed in the basement, your garage or in a self-storage unit. You will have to pack things up for your move anyway, right?
Depersonalizing Your Home
Now that you have decluttered, it's time to depersonalize. Eliminate your own personal taste and make your decor neutral, inviting and appealing to a broad range of buyers. You might really love you are boldly patterned accent wall or your deep red vintage sofa. But buyers want to visualize living in your home, and features that make a strong statement of your personal style can be distracting.
Here are some steps to depersonalize your home and get it ready for sale.
Give your home a neutral color palette
Remove distracting wall décor
Pack up family photos and religious items
Keep collections neutral, like recipe books
Take down memorabilia that tells your personal story
Get rid of anything controversial
Tip #2: Deep Clean, Inside and Out
You can make your home more attractive to buyers if you give it a good deep cleaning so it looks good and smells good. Before you start, take a step back and make a plan. Survey every room, including the basement and the garage, as well as the outdoor area.
Cleaning the Kitchen
Start with larger items like the refrigerator. Invest in good cleaning products and empty the shelves so you can clean every part of every shelf and drawer. Clean the inside of your oven and dishwasher and give the outside some extra shine. Buyers are likely to look in drawers and cabinets, so make sure they are crumb free, neat and orderly.
Cleaning the Bathroom
Stash personal items out of sight and wash your shower curtains, polish your fixtures and clean under the sink. Spruce up your tile and grout as well as your counters and backsplashes with the help of a cleaning contractor.
General Cleaning
Refresh your rugs and carpets to eliminate any odors your nose may be accustomed to. Polish wood floors and light fixtures, wipe down the walls and clean the baseboards. Clean the windows until they sparkle, and don't forget the windowsills. Switchplates get a lot of use, so use disinfectant wipes or replace them with new ones. Wipe down your vents and your ceiling fan blades.
Let the Sunshine In
Open the windows to let in natural light and give your home a fresh smell. The more light, the better when it comes to showing off your home.
Clean Up the Basement, Garage and Outdoor Area
Sweep the basement and garage floors and move as many belongings as possible to a storage unit. Outside, replace dead bushes, trim the trees, cut the grass and spiff up the patio or deck. If you can store children's toys out of sight.
Tip #3: Make Sure Your Systems are Functioning
When you sell your house make sure all systems are in good working order before you put it up on the market. Since your buyer is likely to get a home inspection that will turn up any issues, you may want to get a home inspection ahead of time so you can address any issues that come up.
A home inspector can tell you if your electrical, heating, air conditioning and plumbing systems need improvement. You will want to make sure that your electrical system is in compliance with the latest safety standards in your area. You may also want to get a sewer line inspection to make sure it, too, is in compliance with current standards.
Get Good Advice When You Sell Your Home
When you prepare your home for sale properly you give yourself the best chance to get the right price and sell more quickly. Kelli Ide can help you make smart decisions when it's time to put your home on the market.
Kelli offers a unique, concierge-style approach to real estate, including staging, photo styling and market preparation services exclusively for clients to give them an edge over the competition. For further information about buying or selling a home, visit kelliide.com.
Need help preparing your home for the market? Our firm offers staging and design solutions to help you stand out!