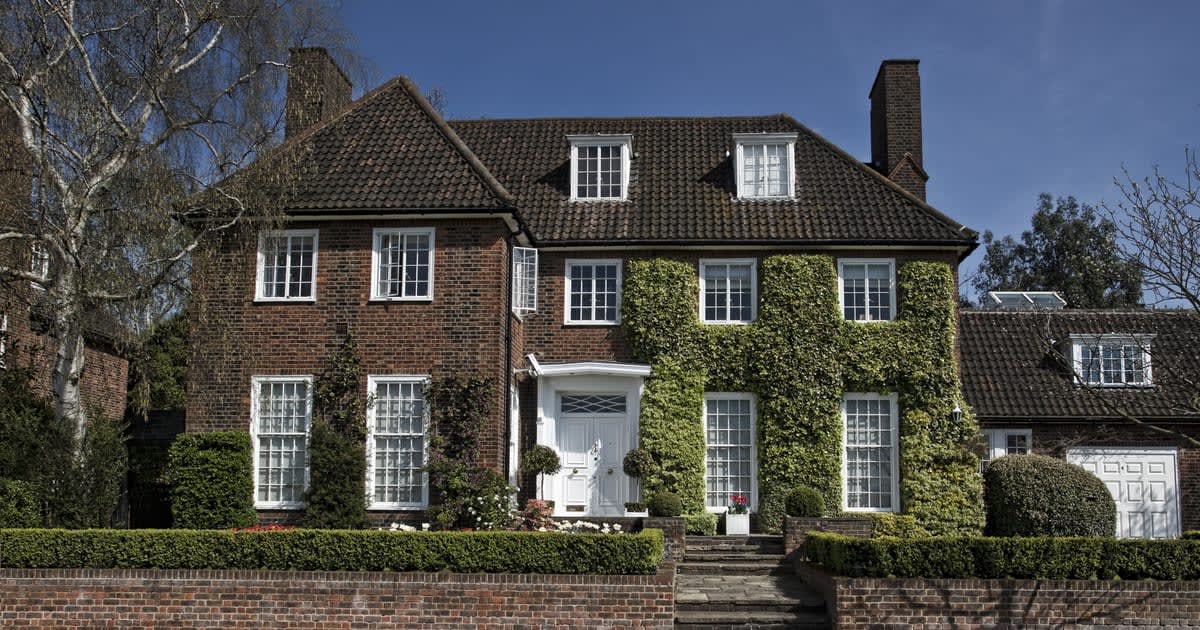 Buying a Historic Home in the Finger Lakes? Here's What you Need to Know
If you are captivated by the dream of owning a historic home in New York's Finger Lakes region, you are not alone. Many people long for the opportunity to own an important piece of history and live in a remarkable home with character.
But before you buy a historic home, you should know that although there are many advantages, when a home is declared historic it is likely to be subject to restrictions and rules when you want to make changes.
Historic Architecture in the Finger Lakes
New York's Finger Lakes region was originally occupied by the Iroquois tribe, and it was settled rapidly by westward migration from New England and Pennsylvania at the turn of the 19th century. As a result, local historic architecture reflects distinctive Federal and Greek Revival styles and tells the story of the area's long history.
Significant historic landmarks in the region include the Federal style Gideon Granger homestead and horse-drawn carriage museum that showcases what it was like to live in the area two hundred years ago. Other Federal style homes still stand in nearby Canandaigua and Geneva, and several Greek Revival mansions like Roosevelt Hall (the 1839 Richard DeZeng House) in Skaneateles are situated near the waters of the Finger Lakes.
Historic Homes for Sale in the Finger Lakes Region
The Finger Lakes region is dotted with charming historic homes tucked away amid the signature green hills and sparkling lakes of the area. These beautifully crafted historic homes are likely to showcase the Federal or Greek Revival style and evoke the slower lifestyle of a bygone era.
Keep in mind that while there are major benefits to ownership of a historic home, there are important considerations and restrictions that are likely to apply when you want to expand the living area or make changes to the exterior.
What is a Historic Home?
Before you decide whether or not to make a purchase, let's define a historic home.
The National Register of Historic Places or the local board may designate a home as historic if it captures a particular era, or if it is a good example of an architectural style. Other homes may be deemed historic if they are associated with significant historical events or important people. In most cases, to be considered historic the home would have to be more than 50 years old.
The Federal architectural style seen in the Finger Lakes dominated American architecture in the early 1800's. Federal architecture is highly respected because it recalls the time when America won its independence. The Federal style is common in the Finger Lakes and can be seen in many cities on the east coast, the site of the original 13 colonies. Typical Federal style homes feature understated design elements, side windows flanking the door and dormers under the attic.
You can see Greek Revival architecture, popular in the United States from1820-1850, on buildings throughout the Finger Lakes region. Look for a temple form with a portico and four large white Doric or Ionic columns. Greek Revival buildings feature a recessed entry with side panel lights and narrow columns that match the larger columns. They are mostly wood framed structures with hand-hewn timbers.
The Benefits of Owning a Historic Home
As an owner of a historic home, you get to enjoy the aesthetic beauty of architecture that has endured through the years. You may also enjoy financial benefits.
You might receive federal and state tax credits, grants or lower interest rate home improvement loans for restoration and upkeep. The federal Historic Preservation Tax Incentives Program may supply a 20% tax credit if you rehab the historic property for the purpose of renting it out. The federal Historic Rehabilitation Tax Credit is taken over five years and applies to costs that qualify on a historic project. There may be other state tax incentives when you rehabilitate a historic property.
Restrictions When You Want to Make Changes
When a home is declared historic, the designation is intended to preserve the nature and construction of the home. You are likely to be expected to preserve the character of the home, and you may have to pay for special permits when you renovate.
You will also find that you are not allowed to add square footage or additional stories to the home. Exterior features like roofs, shutters and windows give a historic home its character, so as the owner you may be required to preserve these original exterior features.
Tips for Buying a Historic Home
If you are considering buying a historic home, make sure to have the house inspected by a qualified inspector who is experienced with older homes. You can also have it looked at by a structural engineer, so there are no surprises.
Ask several contractors for price estimates for repair work.
Find out if the house meets current safety and health codes and standards, such as the absence of asbestos and lead paint.
Think long and hard about purchasing a home with major structural problems. No matter how charming the historic home, you may be setting yourself up for ongoing problems.
Look over the Standards for Rehabilitation of Historic Buildings guide so you know what to expect when you want to renovate or expand. Local and state laws may also restrict your ability to make the changes you are thinking about.
After the inspection, it is a good idea to look at last year's energy bills since an older home may cost more to heat in winter and cool in summer than you might anticipate.
Deciding on a Historic Home
If you are considering a charming historic home in the Finger Lakes region, you can count on Kelli Ide to help you decide whether or not it is a good purchase. Kelli Ide can guide you in making smart decisions about buying and selling your home. She offers a unique, concierge-style approach to real estate, including staging, photo styling and market preparation services exclusively for clients to give them an edge over the competition.
For further information about buying or selling a home in New York's beautiful Finger Lakes region, visit kelliide.com.