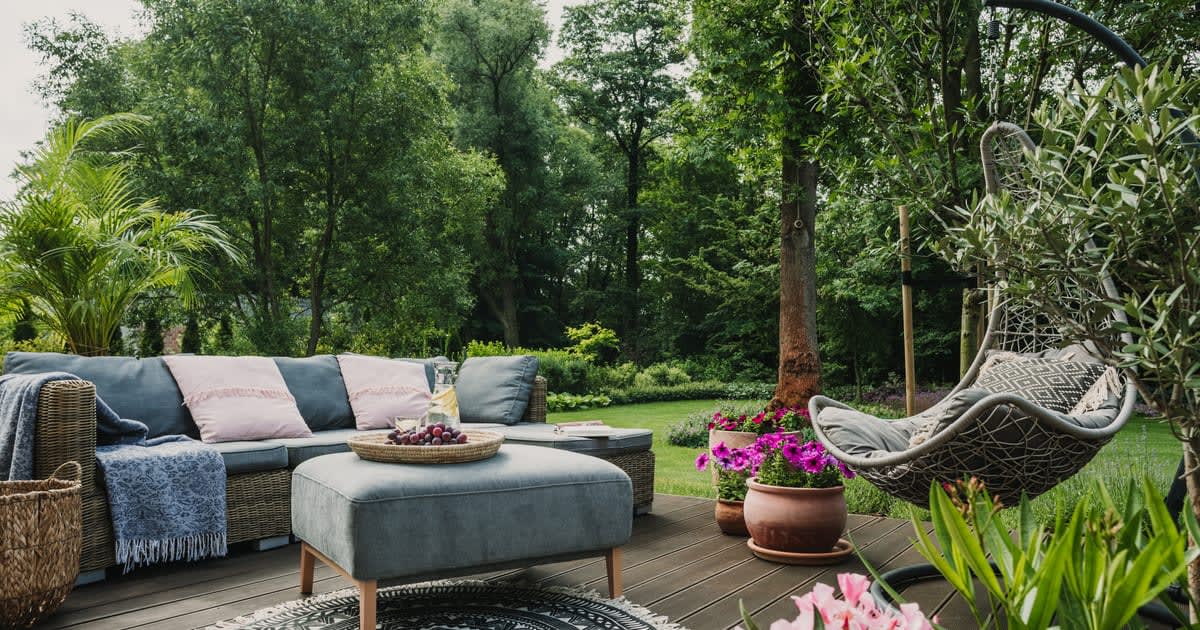 Easy DIY Ways to Create an Outdoor Space that Adds Value
Now that spring is finally here, you can look forward to enjoying pleasant weather outdoors. But before you sink your time, effort and hard-earned dollars into DIY outdoor amenities, think about which improvements add value and give you a good return on your investment when you sell.
Many real estate professionals recommend following the KISS principle (keep it simple), since smaller improvements tend to give you a better ROI when you put your house on the market. This "less is more" approach can mean placing a few Adirondack chairs in a strategic spot and installing solar lighting around your patio to make a big impact. If you are more ambitious, add a firepit, and if you have a bigger budget, consider an outdoor kitchen.
Here are some easy do-it-yourself projects that can add to your outdoor enjoyment right now and make your home more appealing to buyers when you sell.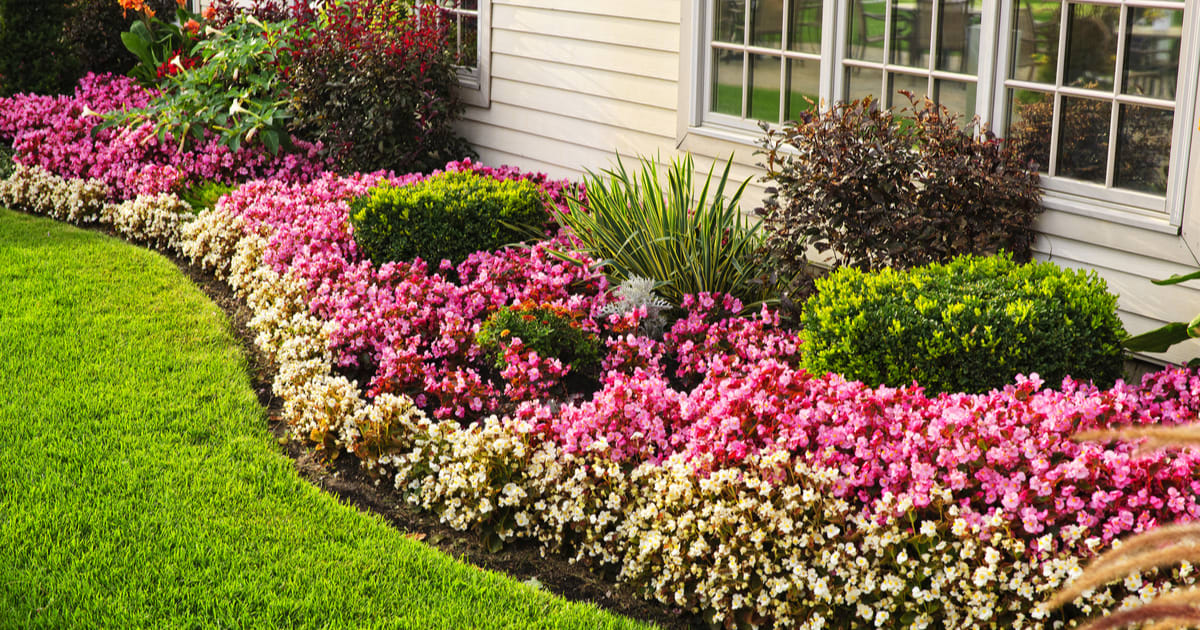 Easy DIY Fix #1: Clean Up the Yard
Before you start additional DIY projects, take the time to clean up your outdoor space and spruce up your landscaping. Improve your views and make your outdoor entertaining area more inviting by removing dead shrubbery, trimming overgrown trees and making sure your lawn is weed free. Add a finishing touch by planting colorful bushes and flowers to make your backyard more attractive.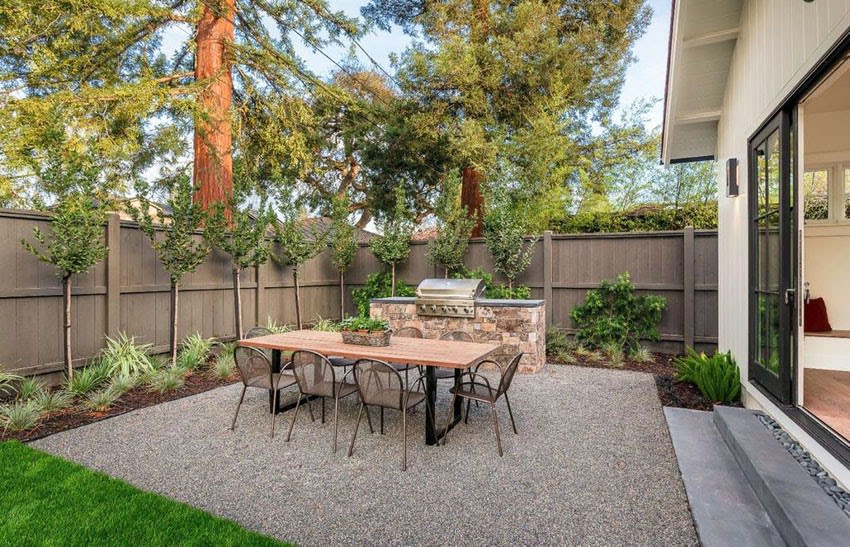 Photo Source: theidealgarden.com
Easy DIY Fix #2: Lay a Patio
After you clean up the yard, you will have a clearer vision of other improvements that create an appealing outdoor living area and add value to your home. A patio does wonders to increase your outdoor living space and is sure to improve the visual appeal of your backyard. A simple pea gravel patio is an easy DIY project that you can tackle on your own. Just be sure to grade the patio area so water flows away from the house, and spread gravel and sand as a base if you intend to lay bricks or pavers.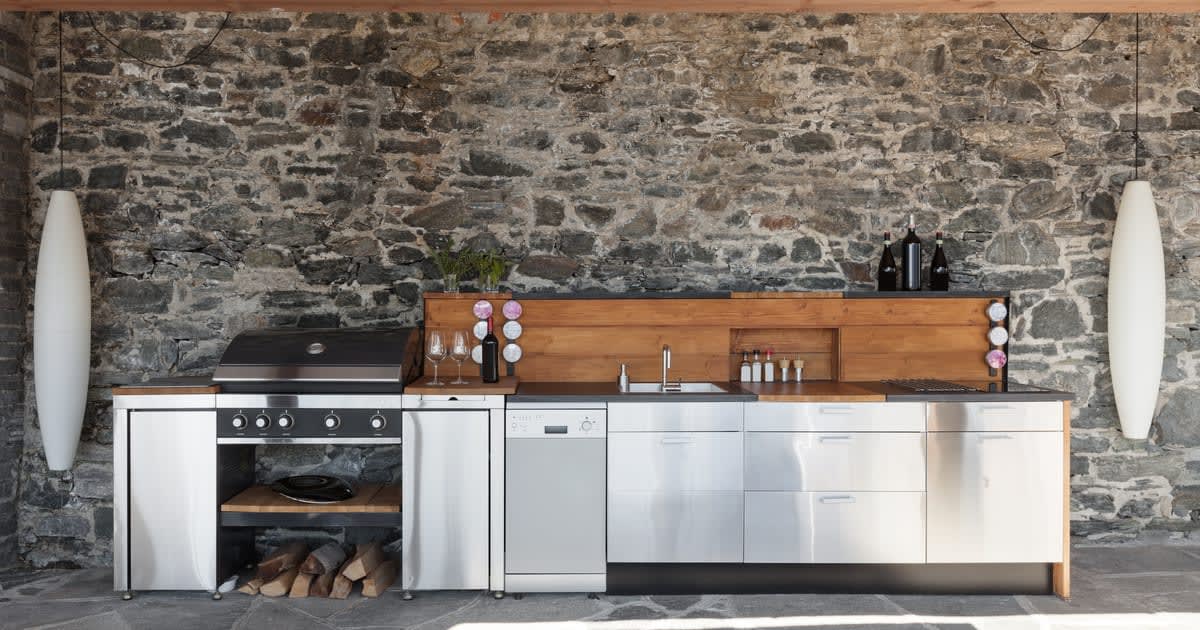 Easy DIY Fix #3: Create an Outdoor Kitchen
If you have a larger budget, consider adding a convenient outdoor kitchen. Your outdoor kitchen may be as simple as a charcoal or propane barbeque grill, or as elaborate as an outdoor refrigerator, sink, pizza oven and smoker. A wood frame counter covered with natural stone is an easy DIY project that is useful for food preparation and for setting out drinks and snacks. Place your outdoor kitchen close to your back door or near your patio or deck.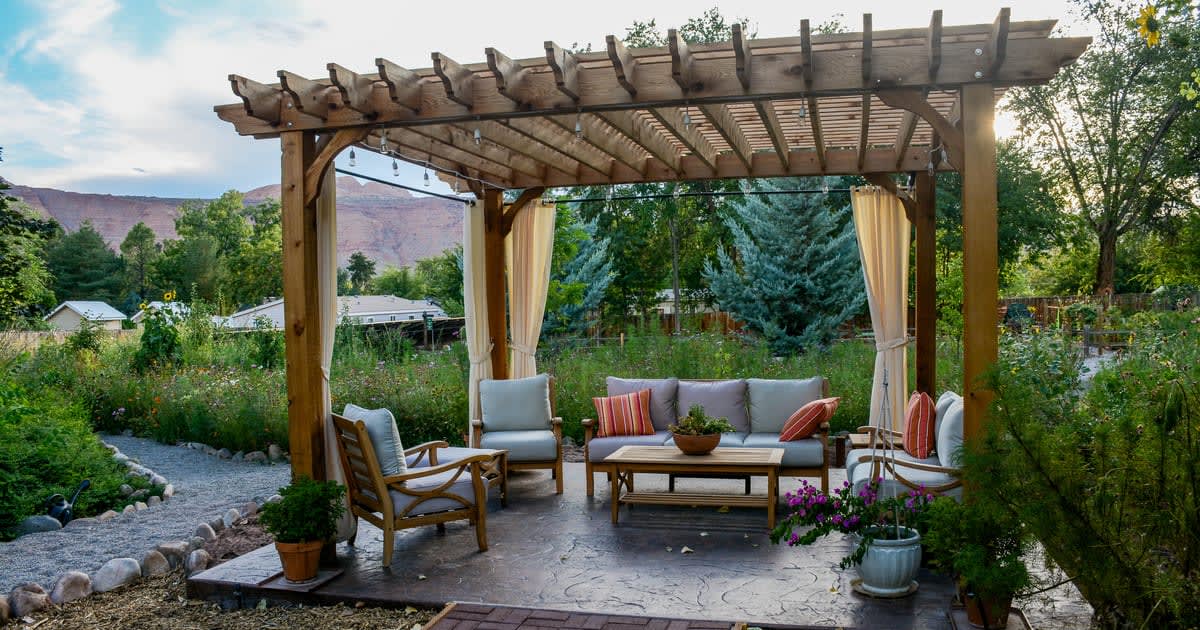 Easy DIY Fix #4: Install a Pergola
A pergola is an easy fix to give your patio instant shade and add structural interest to your landscape. You can easily build a pergola from scratch if you have basic tool knowledge, or you can visit your local home and garden store to buy a pergola kit or buy your pergola pre-built.
If you build the pergola yourself, use spray paint to mark off an 8 x 8-foot square. Dig post holes at each corner and add gravel to each hole. Set the posts in concrete, install the crossbeams and rafters, and finish it off with stain or paint. Climbing vines add the finishing touch for a shady retreat.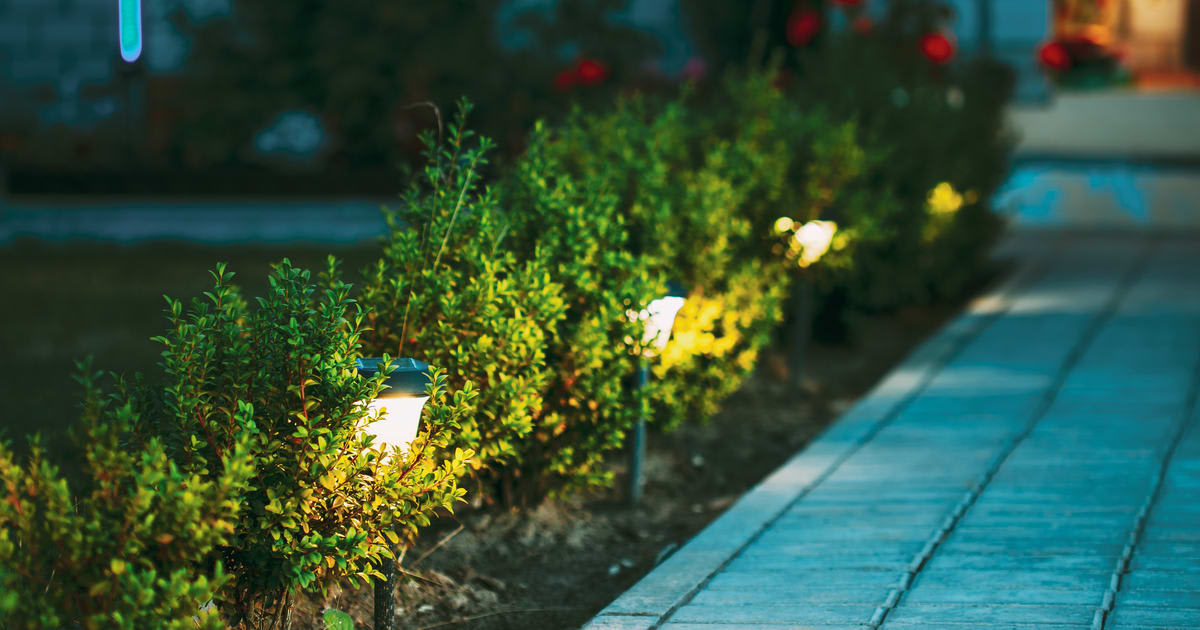 Easy DIY Fix #5: Light Up the Night
Landscape lighting is a dramatic addition to any outdoor living area. Simply purchase easy solar landscape lighting, which is very simple to install. As an added bonus, solar lighting will provide the light you need and give you the look you want without incurring a higher electricity bill. You can find walkway lighting, accent lighting and string lights that hang from your trees to create a festive look for the family and impress friends who come to visit. Interesting accent lighting can make a memorable impression on buyers when you list your house for sale.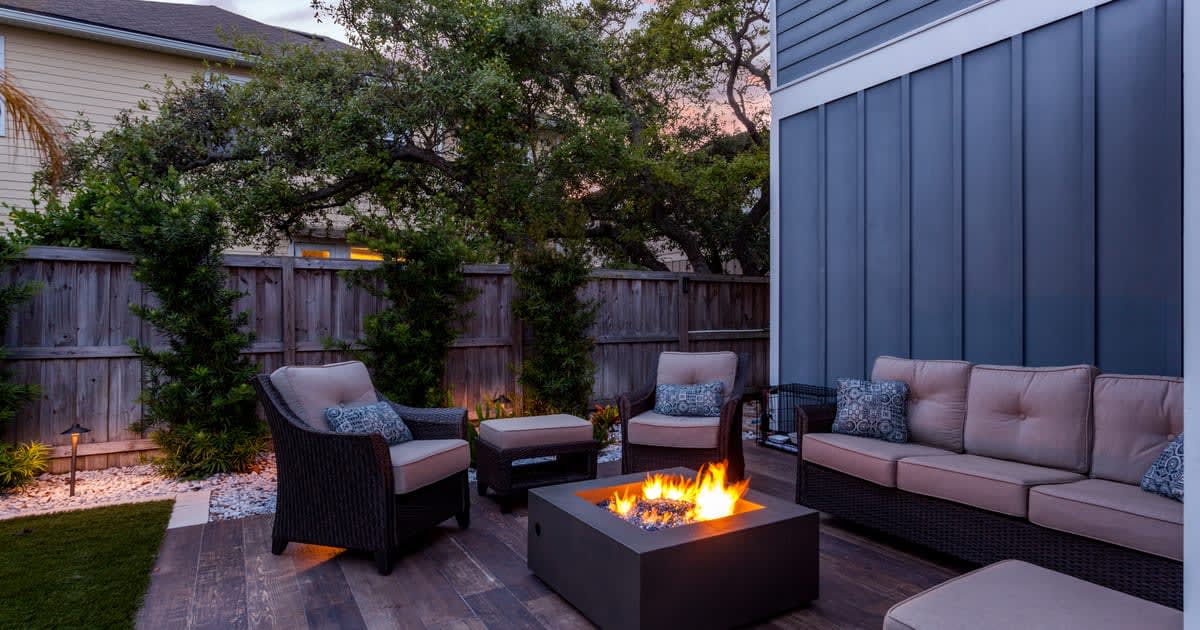 Easy DIY Fix #6: Add a Firepit
Outdoor firepits came on strong a couple of years ago and they are still very much in demand. These affordable, easy home improvements are a welcoming touch when night falls, especially if there is a chill in the air. An outdoor firepit will increase your outdoor area's visual appeal, and you can build it yourself in a weekend. To make things even easier, you can also purchase a gas firepit from a local home improvement store.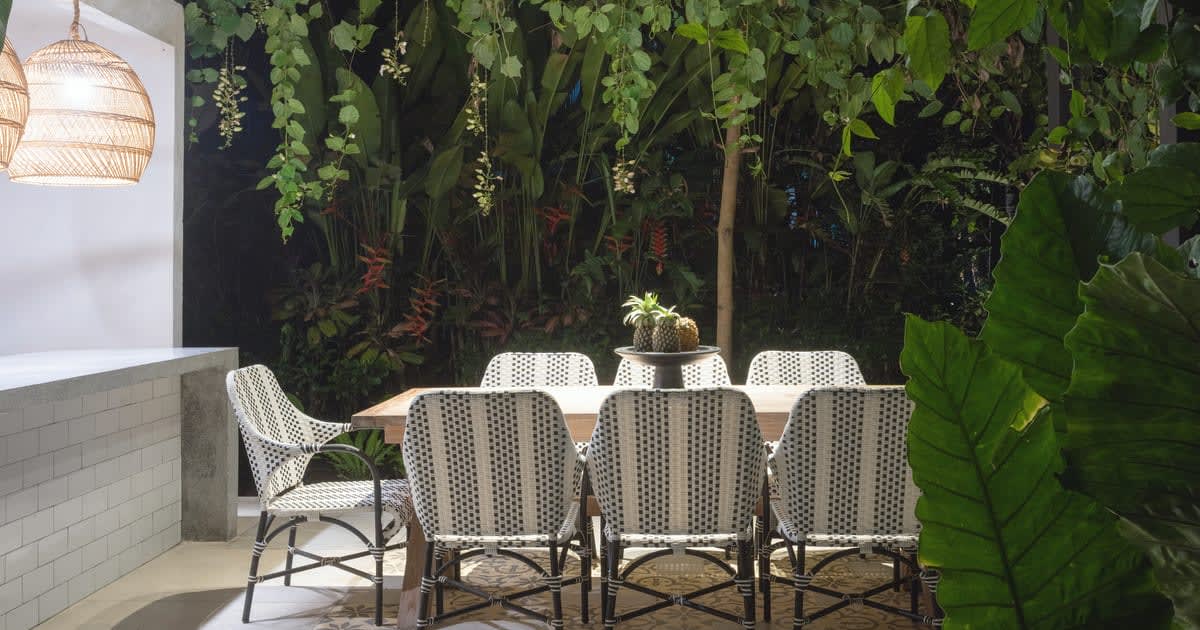 Easy DIY Fix #7: Add an Outdoor Dining Area
Creating a charming backyard dining area is easier than ever with beautiful outdoor furniture collections available these days. Extend your living space and dine al fresco at tables made from weather resistant materials like wicker made of outdoor resin or rust-resistant cast aluminum for a wrought iron look. Performance fabrics on the chair cushions are designed to withstand the elements.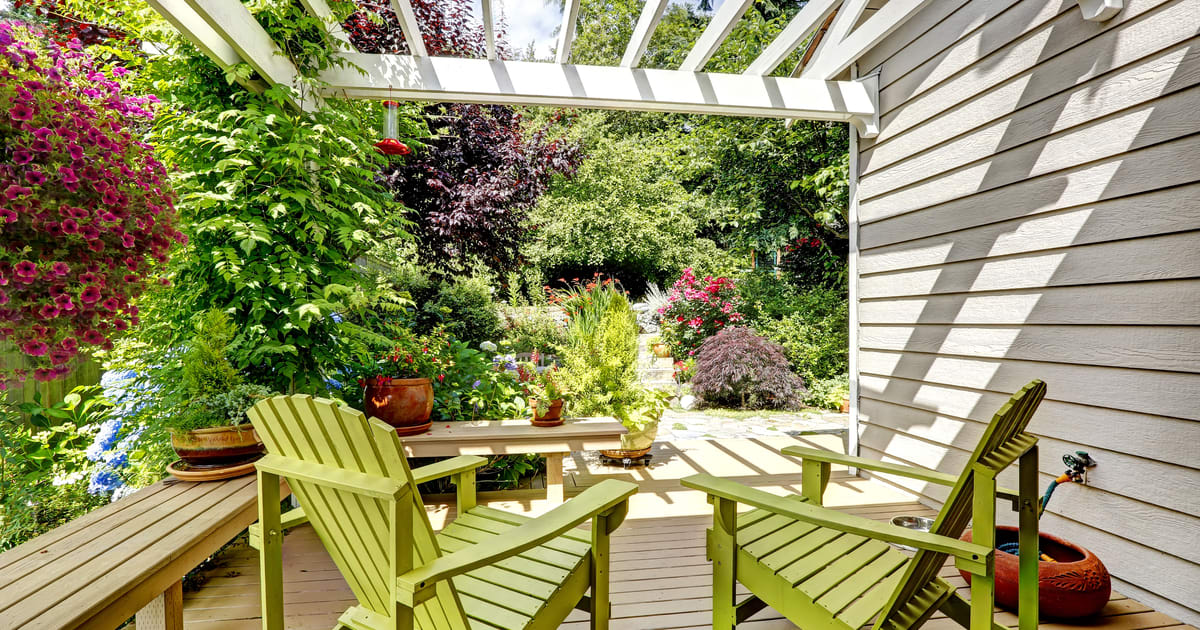 Easy DIY Fix #8: Add a Deck
Like laying a patio, adding a deck is a practical and cost-effective way to boost your home's value. Some say that you may be able to recoup more than 75% of your investment when you sell. A ground level deck is an easy project but be sure to start your DIY deck project with a plan.
Deciding on Outdoor DIY Improvements that Add Value
If you are considering outdoor home improvements in the Finger Lakes region, count on Kelli Ide to help you decide on the projects that can give you a good return on your investment when you sell. Kelli Ide can guide you in making smart decisions about buying and selling your home. She offers a unique, concierge-style approach to real estate, including staging, photo styling and market preparation services exclusively for clients to give them an edge over the competition.
For further information about buying or selling a home in New York's beautiful Finger Lake region, visit kelliide.com.
Need help figuring what outdoor projects will add the most value to YOUR home? Contact me today!