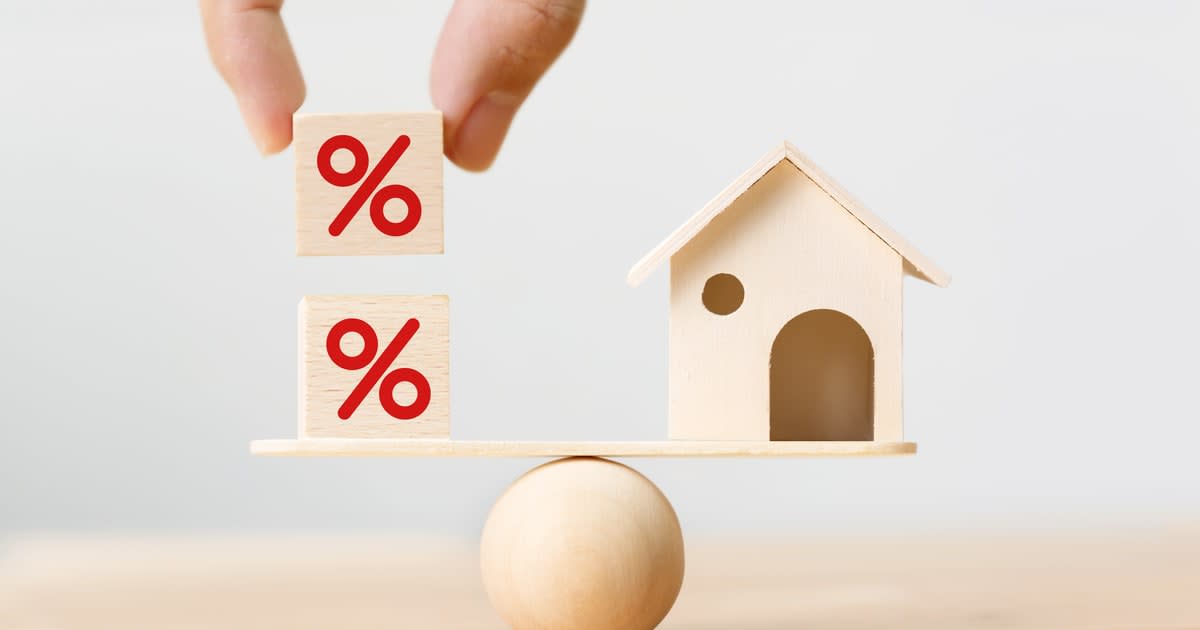 With Interest Rates Rising, Should you "Wait it Out" or Buy Property Now?
If you are thinking about buying a new house or other real estate, you probably know that interest rates are rising. You may wonder what that means to you when you find a house you like.
You may ask yourself, should you buy now, or should you wait until interest rates go down?
Why Interest Rates Rise
Interest rates go up when the Federal Reserve uses rate hikes to address inflation. Higher interest rates cool off rising prices.
By January 2022, the consumer price index rose a whopping 7.5%, the fastest yearly gain since 1982. Since the benchmark is to keep the inflation rate around 2% annually, the Fed stepped in by raising the short-term borrowing rate for commercial banks. The idea is that the banks then pass the rate hike along to the consumer.
Rising interest rates put the brakes on the economy to get inflation under control. When borrowing becomes more expensive, it affects everything including credit card interest, car loans – and mortgage rates.
Reasons to Buy Property Right Now
According to The Mortgage Reports, now is a good time to buy if you can afford it, rather than waiting for interest rates to come down.
Home Prices are Projected to Go Even Higher
According to Redfin, the median US home sale price rocketed 14.6% annually by the end of December 2021 to an all-time high of $361,171. The pace of home price growth is expected to slow, but slower growth is not the same as falling prices.
Mortgage Rates are Still Low, Historically Speaking
The Fed raised interest rates to get inflation under control, and as a result the average rate for a 30-year fixed rate mortgage was 5.916% as of May 22, 2022. But keep in mind that historically the 30-year mortgage rate averaged almost 8 percent, so today's rates do not look so bad in comparison.
Mortgage Rates May Go Even Higher
On December 15, 2021, the Federal Reserve announced that they expect to increase rates in a series of hikes throughout the current year. So locking in a mortgage rate now is very likely to be better than locking in a rate after 2022.
You Will Build More Equity
The sooner you buy, the more equity you will build in your home. When you make a mortgage payment you pay interest on the loan, and you also pay down the debt. The longer you own a house, the more equity you build.
Although you will not pay property tax or homeowners insurance as a renter, at the end of the day you will be paying rent monthly and you will end up not owning anything. According to Redfin, the average monthly rent was up over 20% annually by November 2021, and renters paid even more each month than homeowners with a mortgage.
You Could Get Priced Out of the Market
If you wait for interest rates to go down you might lose out on the property you wanted, and you may be priced out of houses you could have afforded to buy previously. Along with rising real estate prices, mortgage rates may remain high or go even higher. When mortgage rates rise, you will pay more monthly and you may not qualify for the home you want.
If the Fed is true to its word, you can expect to see rate hikes this year that will cause mortgage rates to rise. So if you can afford to buy the property you want now, it is a good idea to make the purchase, even if interest rates are higher than they were.
Make Good Decisions
While there are plenty of reasons to buy property now instead of waiting, even with rising interest rates, keep in mind that buying a house or other property is a big decision. Just because rates are rising fast is no reason to rush into a real estate purchase.
In a hot real estate market, you may end up paying top dollar for your new home. But think about what could happen if you do. Interest rates may continue to climb and as a result demand for real estate may decrease. Worst case scenario, home values could fall (as they did in 2008) and you could end up being "upside down" on your home. In that case, you would owe more on your mortgage than you could get if you sold.
Here are some tips if you are considering buying property in a market with rising rates:
Don't get caught up in the moment and settle for a house that doesn't have the features you need or want
Take the time for due diligence. Look at the local school rating, get to know the area and speak to the neighbors about living there.
Expect the unexpected when it comes to expenses. Many homebuyers find that they need the services of a professional plumber, electrician or handyman when they buy property.
Work with a trusted real estate agent who knows the area well.
Buying Property in a Market with Rising Interest Rates
If you are thinking about buying property in New York's Finger Lakes region, count on Kelli Ide to help you make smart decisions about buying and selling in today's hot real estate market. She can guide you in determining whether to buy now or wait it out when you are faced with rising interest rates. Kelli Ide offers a unique, concierge-style approach to real estate, including staging, photo styling and market preparation services exclusively for clients to give them an edge over the competition. For further information about buying or selling a home, visit kelliide.com.
Ready to Buy But Not Sure if it's the Right Time? Contact me and let's walk through your options!