Renovations that Add Value to your Home (and some that don't!)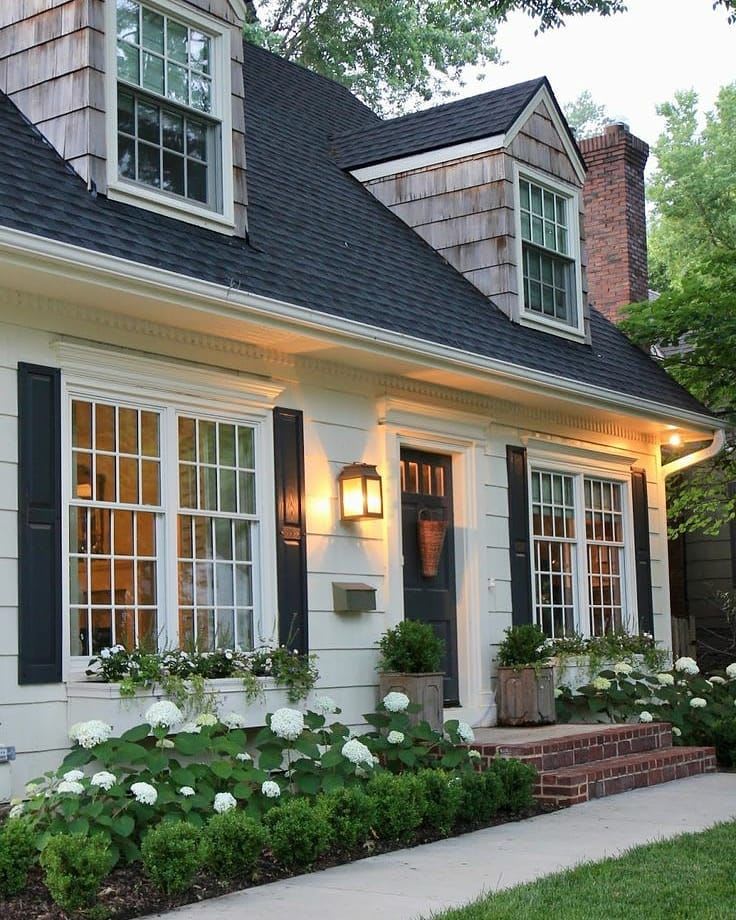 Before you put your home up for sale, you might wonder if there are some renovations you can do that are likely to add value so you can get a better price and sell faster.
Of course, maintenance issues like replacing a faulty air conditioner need to be addressed. But what about upgrading your landscaping, adding high end kitchen appliances or installing a hot tub or a swimming pool? It's no secret that remodeling your kitchen and bathrooms is a good investment when you sell, but keep in mind that some home improvements probably won't increase your home's value and may even raise a red flag to buyers.
When you are thinking about selling, consider the renovations that are likely to get you the best return on your investment and add value your home, and skip the ones that won't.
Small Changes Can Make a Big Difference
If you are questioning whether making small improvements can impact your selling price, the answer is yes! The exterior is the first thing homebuyers see, online or in person. First impressions count, so increase your curb appeal by updating your front door, removing dead bushes and repairing the driveway.
Inside, remove outdated wallpaper and apply a fresh coat of paint to make your marketing photos look appealing. If you stick to a neutral color palette of soft grays, whites and beige, potential buyers will have an easier time imagining themselves living in your home.
Make sure your home is clean, bright and airy, even if it means adding light fixtures to enhance natural light. Updating your light fixtures and replacing old ceiling fans, is one change that can make the biggest impact. Also, innovative smart home technology is important to some buyers, especially younger generations.
Renovations that Can Add Value to your Home
According to national figures from the 2021 Cost vs Value Report, research shows that some renovations are much more likely to increase the resale value of your home than others. The goal is to make your home appear move-in ready so buyers don't feel they have to make changes as soon as they close on the house. Some renovations can add a "wow factor" that will impress your buyers and persuade them to make an offer.
Here are some of the top renovations that can recoup a large portion of your investment and add value to your home when you sell.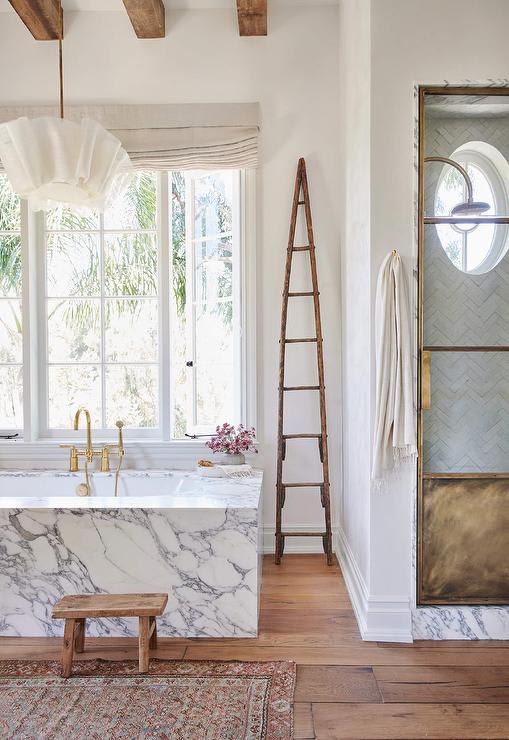 Photo Source: Amber Interiors
Renovating your bathroom can create a spa-like ambiance to impress buyers and allow you to recoup a substantial portion of your investment. On a midrange bath remodel costing an average of $24,424, you can expect to recoup an average of 60.1% of the cost and get $14,169 added to your selling price.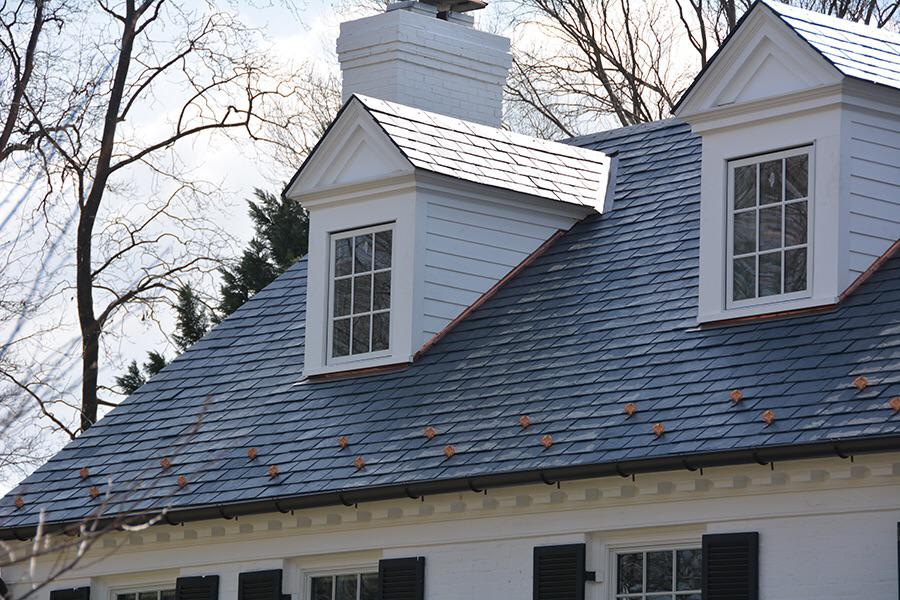 Photo Source: Reddit.com
Replacing your roof with asphalt shingles with an average cost of $28,256 is likely to get you 60.7% of your investment when you sell your house, or an additional $17,147. If your roof doesn't need replacing, but looks a little worn, consider having your roof professionally cleaned and treated to extend the life and reduce the effects of aging.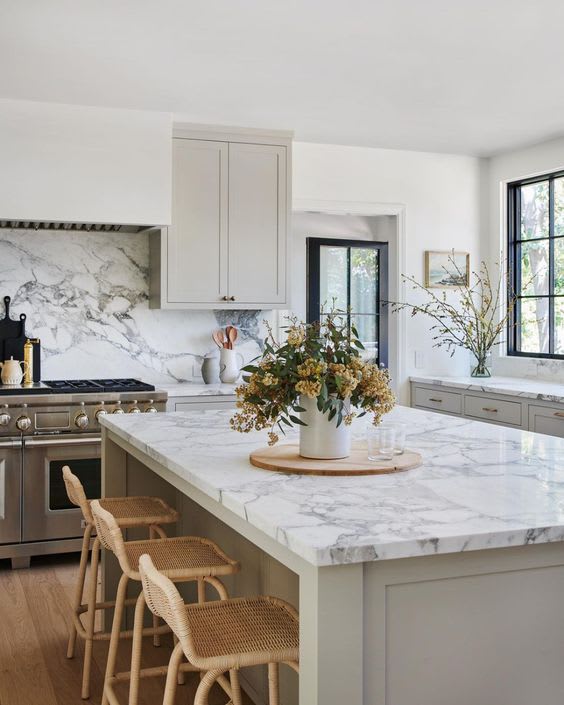 Photo Credit: Amber Interiors
A minor mid-range kitchen remodel with an average cost of $26,214 can recoup a substantial 72.2% of your investment or $18,927 when you sell. For a major midrange kitchen remodel with an average price tag of $75,571, expect to recoup 57.4% or $43,364.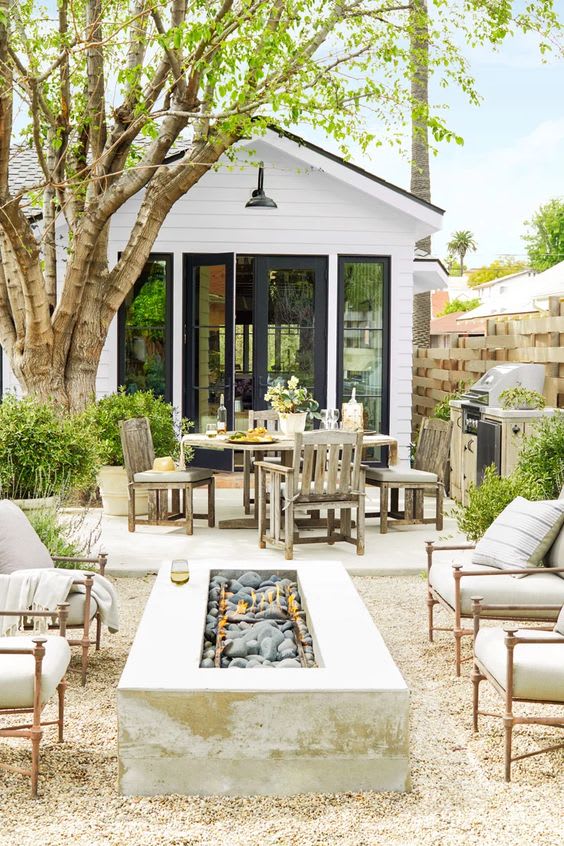 Photo Credit: David Tsay
Create an Outdoor Living Space
An outdoor living space makes an ideal spot for entertaining and creates extra living space. Depending on your budget, there are lots of ways that you can update your living area. Adding a screened in porch, deck, or patio space can increase the visual footprint of your home, adding major value. Outdoor kitchens and firepits are additional upgrades to consider to make your home feel like a relaxing destination and place to entertain. Well-designed outdoor spaces can add 8-10% to your home's value and earn a return on your investment of 80%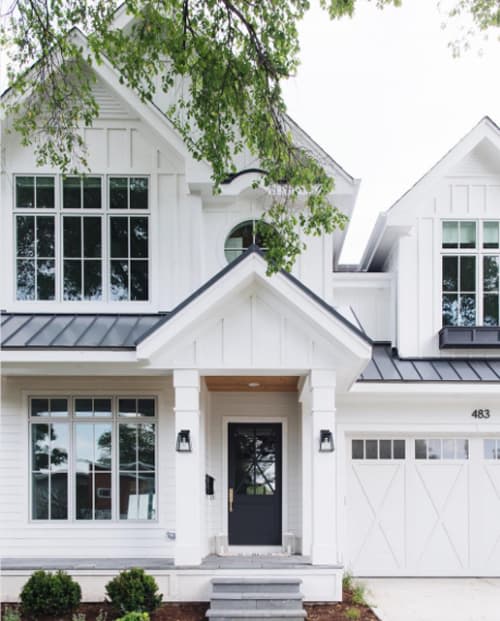 Photo Credit: M House Designs
Replace Dated Vinyl Siding
When you replace your dated vinyl siding with attractive fiber cement siding you make your home more marketable. Fiber cement siding is highly sought after by home buyers and appraisers. It can add 10-15% to the value of your home when it's time to sell. You can expect to recoup around 69.4% of your investment.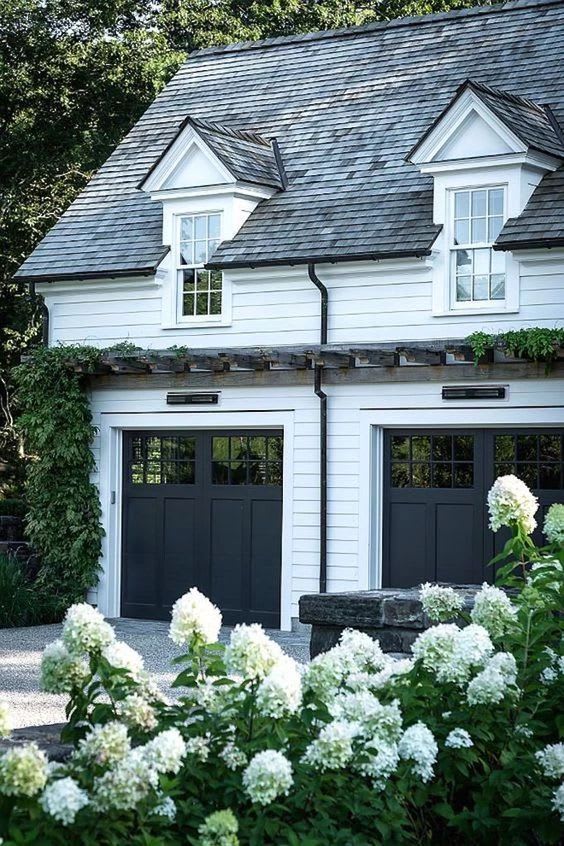 Photo Source: Becki Owens
And the winner is – a new garage door! Replacing your garage door will just about pay for itself. For an average expense of $3,907, you can recoup an amazing 93.8% or $3,663, just short of your investment, while adding to your home's curb appeal.
Renovations that Won't Add Value to your Home
If you believe that upgrades and renovations will always increase the price you get when it's time to sell, think again. Improvements can add to your home's appeal, but they may not add any value. In fact, some renovations can be a turnoff for homebuyers if they see safety issues or unwanted maintenance costs. Buyers may appreciate upgrades like copper plumbing, but they may not be willing to pay more for those changes. The same goes for solar panels that generally don't add to your selling price.
Here are some renovations you can skip when you are thinking about selling your home.
In areas with year-round pleasant weather, a swimming pool or a hot tub in the backyard may be a plus when selling your home. But in most places, a swimming pool can only be used for a few months out of the year, and homebuyers with young children may see a swimming pool as a safety issue. Others may believe that a pool requires too much maintenance.
While high end luxury upgrades are the norm in some markets, in many areas buyers may not be willing to pay more for extra touches. For the average buyer, marble floors and counters or professional ranges and refrigerators are not "must-haves" that make them willing to pay more for your home.
You might love your specimen bushes, trees and water features, but others might see them as a bother. Elaborate professional landscaping can scream expensive and time-consuming maintenance, and not everyone is willing to make that commitment.
The Bottom Line
When you consider renovations before listing your house for sale, consider whether you are likely to get a good return on your investment. Make smart decisions by thinking about whether the renovation will add value when you sell your home.
Kelli Ide offers a unique, concierge-style approach to real estate, including staging, photo styling and market preparation services exclusively for clients to give them an edge over the competition. For further information about buying or selling a home, visit kelliide.com.
Need help deciding what renovations you should make to your home before selling?
Contact me for a complimentary appointment!